Individuality is created here
The Cedrus neighbourhood rounds off the Concorpark offer. The project is currently on the home straight: urban development plans and a legally binding land-use plan are already in place. Now we can carry out the individual planning of each building according to the wishes of the future tenants. Take advantage of this unique opportunity: Areas between 5,000 m² and 60,000 m² can be realised as individual houses in the park or as efficient large structures.
Request now!
Münchner Grund Immobilien Bauträger AG Albert-Roßhaupter-Straße 43 DE-81369 München Telephone +49 89 7415 050
Definition and planning influence
The user defines his identification with the area through his influence on the planning. Communicative city squares provide an independent address formation. The integration of sports areas is just as identity-forming as the flat roofs with extensive greening.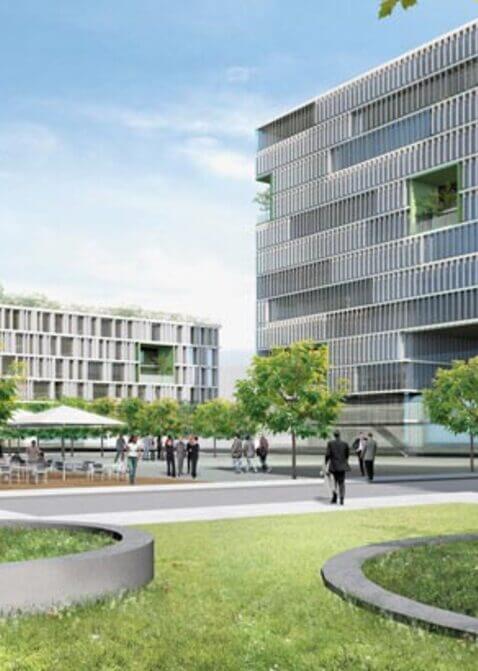 Interested? Then contact:
Münchner Grund Immobilien Bauträger AG
Albert-Roßhaupter-Straße 43
DE-81369 München
Telephone +49 89 7415 050