Flexibility is a priority here
The Margaretha-Ley-Ring showcases the full diversity of the ExpoGate Munich-Dornach business park. Office space complements generous retail space, commercial, logistics and warehouse space. Customer friendliness is a top priority here. The international fashion industry already feels very much at home here: Current tenants include Schustermann & Borstenstein, Cecile Brautmoden and Ulla Popken.
Request now!
MLR Dornach Verwaltungs GmbH & Co. KG
Margaretha-Ley-Ring 1
DE-85609 Aschheim-Dornach
Telephone +49 (0) 89 151096
Margaretha-Ley-Ring 1 – 10
30,000 m² gross floor area
Available rental space from 300 m²
Flexible premises
550 parking spaces in underground car park and outside area
Flexible uses possible: warehouse, service, production/commercial, office or trade
More than
20,000 m² office space
With more than 20,000 m² of office space and the option of flexible room layout, Campus One also offers you and your company the ideal space. In addition to light-flooded offices with external sun protection, the property also has a restaurant with front cooking. More than 300 parking spaces both above and below ground complete the portfolio.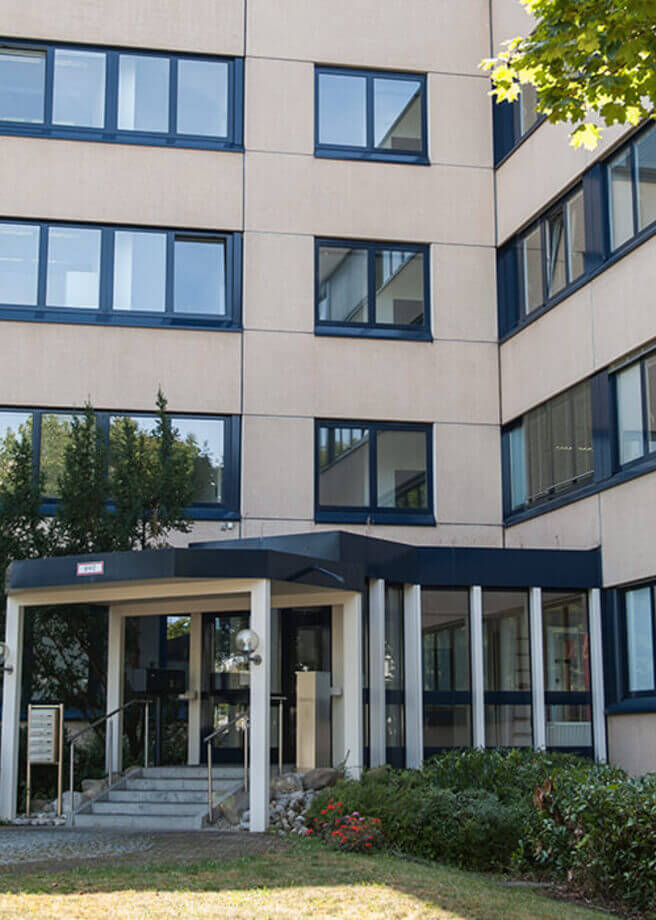 Interested? Then contact:
MLR Dornach Verwaltungs GmbH & Co. KG
Margaretha-Ley-Ring 1
DE-85609 Aschheim-Dornach
Telephone +49 (0) 89 151096