The app for ExpoGate Munich-Dornach
With the new app for ExpoGate Munich-Dornach, navigating through the business park will be easy.
Whether you're looking for the way to the next restaurant or want to check the traffic on Erdinger Landstraße via webcam – it's all no problem thanks to the ExpoGate app.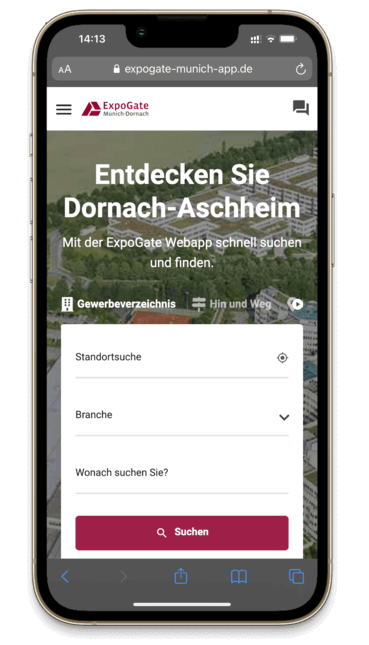 Our app is divided into six sections that offer users helpful support in finding their way around the business park.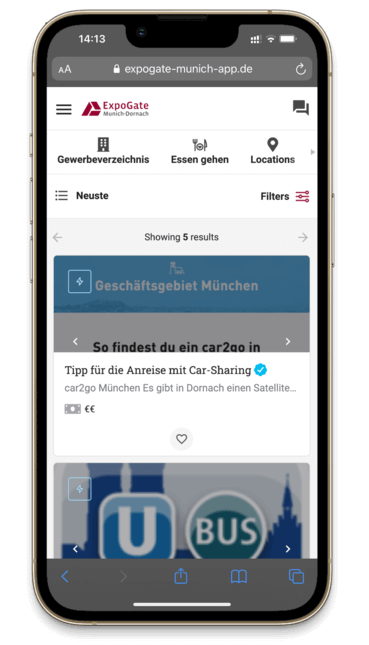 There and away
The shortest and fastest routes in and out of ExpoGate are shown here. Across platforms, this section allows you to plan routes around ExpoGate.
Locations
Here the user can find the most useful locations in ExpoGate Munich-Dornach. Whether you are looking for the nearest post box, cash machine or pharmacy – you will find everything in this section. And with just a few clicks you can be navigated to your desired destination.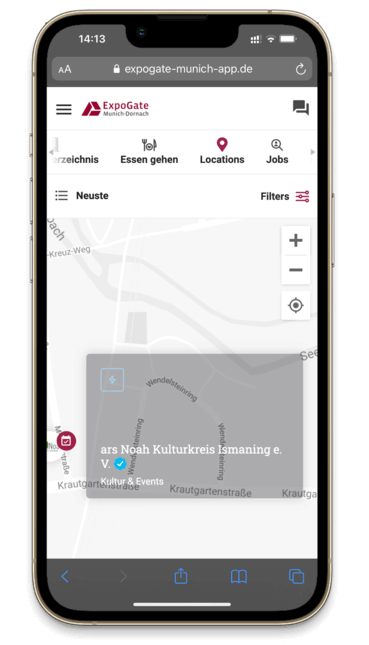 Eat out
ExpoGate Munich-Dornach offers a wide selection of culinary delights from all over the world. With one click, the user is informed about the entire range of restaurants. Those who are undecided have the option of displaying the menus to help them make a decision.
Webcam
Here, a livestream will be placed in the ExpoGate Munich-Dornach. The webcam is directed at the roundabout on Erdinger Landstraße. Thanks to the livestream, users can check on the current traffic situation or simply check the current weather in the business park.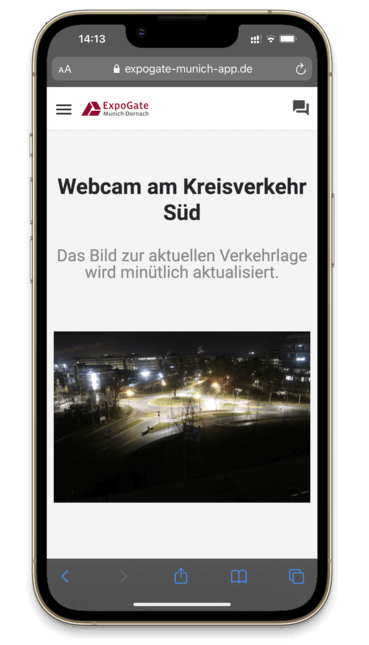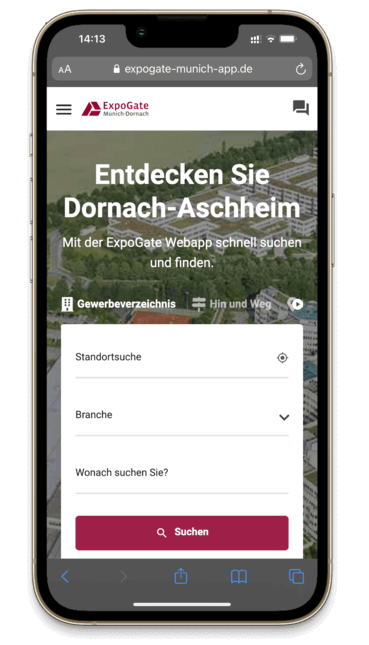 Work-life-Balance
This section highlights the leisure opportunities at ExpoGate Munich-Dornach. Whether it's the nearest gym or the hiking trail through the business park – everything can be found here.
Business directory
Here you will find an overview of all companies located in ExpoGate Munich-Dornach. In addition, the contact details of the companies are also listed here. It is the exclusive business directory for ExpoGate Munich-Dornach.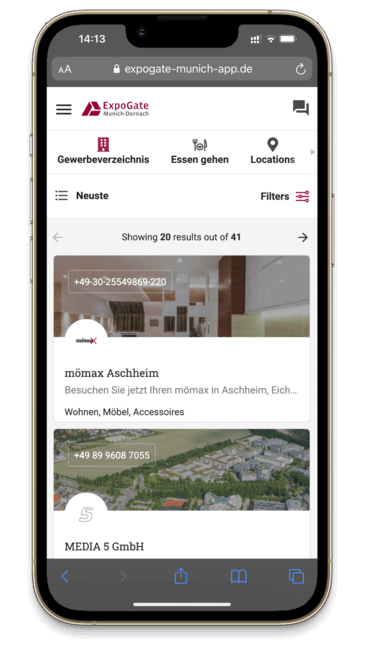 Add your business to the App Pinboard
Do not hesitate and enter your company in the app if you are located in Munich-Dornach and the surrounding area and create accessibility for your company and its services.